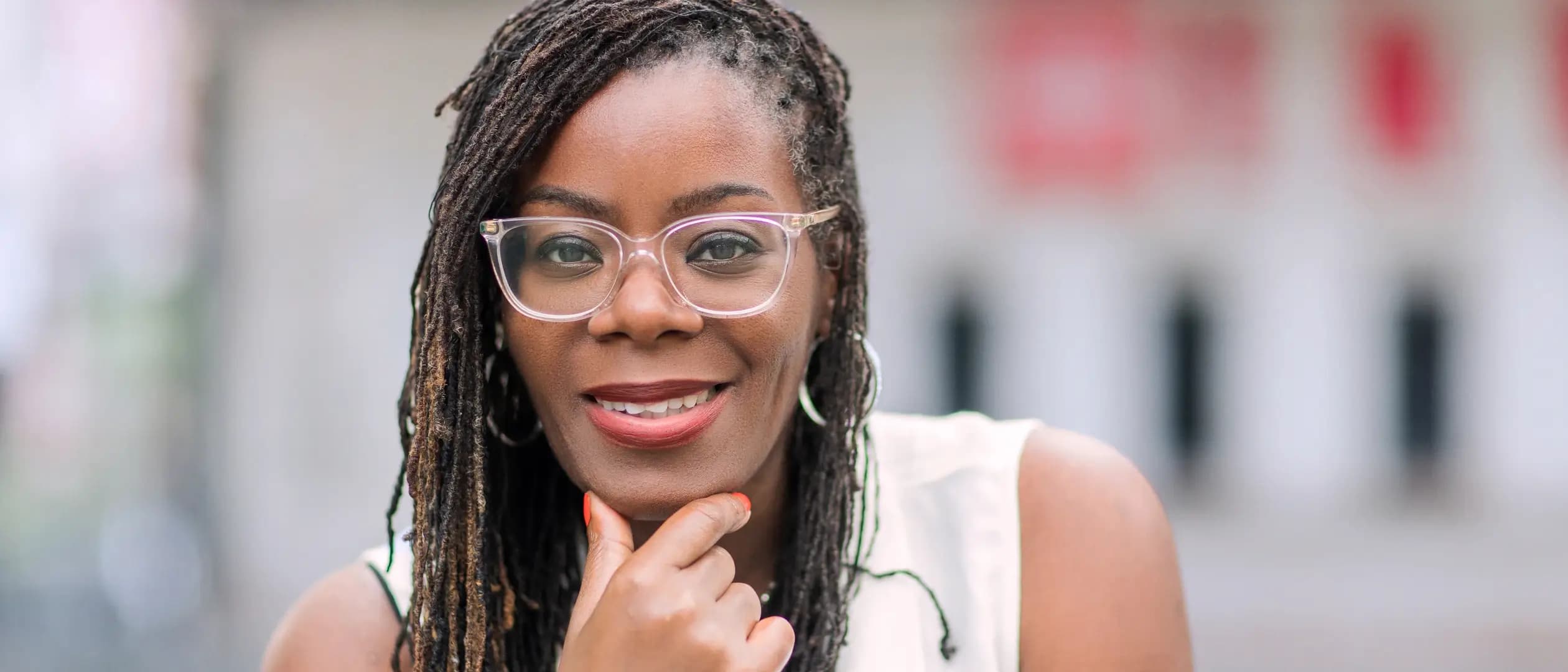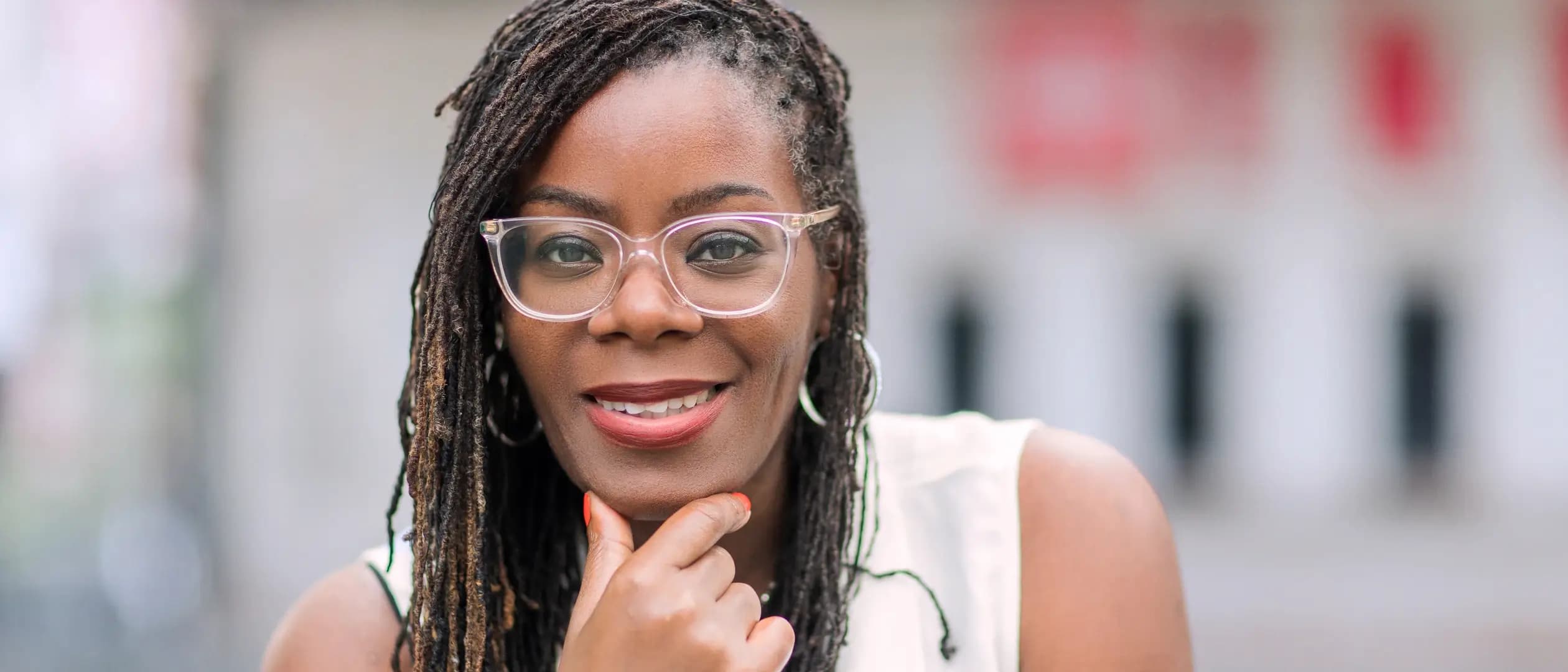 Unlock Your

Potential
Innovate, Empower, Excel: Shaping an Inclusive Tech Landscape
1:1 coaching
Group Coaching Program
Global Keynote Speaking
CHECKLIST
Why Me?
Equity & Allyship: I recognise the importance of equity and allyship, acknowledging that we do not all start from the same place. I am leading the groundbreaking Global #BeMedigitalinclusion program, addressing the gender and digital skills gap for black women in Tech.
Empowering Social Mobility: I come from a background of social mobility, and I understand the barriers faced by those striving to break free from socio-economic constraints. As an inclusive global leader, I use my expertise to uplift and empower individuals.
Intersectional Lens: I embrace the intersectionality of our experiences, recognising how race, gender, disability, and motherhood can shape our journeys. My own challenges with learning difficulties have fueled my determination to push harder and support others in their growth.
Neuro-diversity and Inclusion: My journey with neuro-diversity has taught me resilience and the importance of understanding diverse ways of learning and processing information. I believe in creating a space where individuals can thrive regardless of their cognitive differences.
Book a Call
EVERYTHING
About Me
I am a distinguished Global Tech Disruptor, an Author most recent book, "She Disrupts" and an International Awards winner in STEM | | AI | Web 3. As a devoted advocate for women in management and leadership positions, I am driven to foster their growth in tech careers while nurturing unwavering confidence. My book, "Title," delves into my personal journey of disrupting the status quo, inspiring women across the globe.
With a remarkable background in leadership and technology, I have raised £20 million for charitable causes and held pivotal roles at esteemed organisations like Academy Achievers, Youth First, NPW, and Equaliteam Lewisham. Currently, I serve as the Managing Director at Academy Achievers, leading Not-for-Profit in STEM | AI | Web 3, and I have also founded my own thriving Tech coaching business.
Inspired by my triumph over personal challenges, my mission revolves around empowering the #BeMedigitalinclusion movement, aspiring to elevate one million global majority women and girls in STEM | AI | Web 3 related careers. Having garnered recognition in local, national and international media, I am thrilled to launch my upcoming podcast, "She Disrupts" aiming to inspire and uplift countless individuals.
Learn More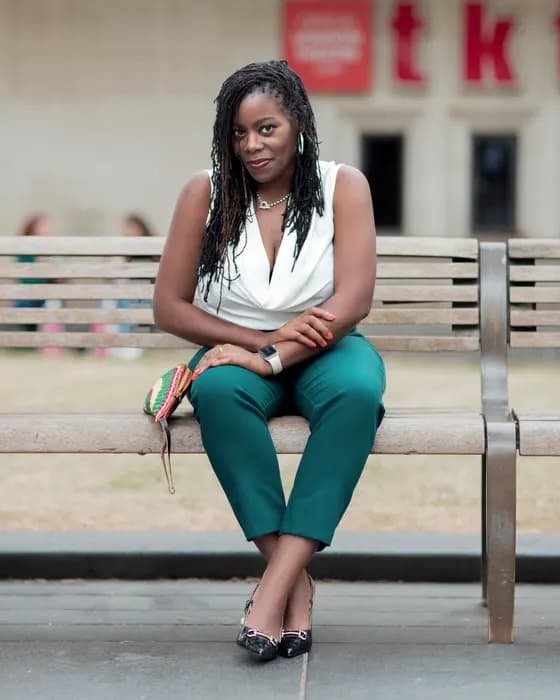 Some Of my
Achievements
I am so Proud of
Empowering Women
Creating social impact and transforming workplaces for black women.
Award-Winning Disruptor
Creating social impact and transforming workplaces for black women.
Authentic Influence
Sharing new tech insights, inspiring growth, and nurturing personal development.
Inspiring Leaders
Empowering future global majority women leaders to thrive in their careers.
Podcast Host
Creating a safe space to address tech challenges and share inspiring journeys.
Driving Change
Advocating for ESG, D&I, climate change, and the impact of AI in tech.
THE SELECTION OF
My Services
Tech Career Coach
Guiding entrepreneurs to thrive with strategic insights and sustainable growth strategies.
Business Coach
Empowering careers with personalized guidance, setting achievable goals for professional advancement.
Digital Strategy & Transformation
Navigating the digital landscape with transformative insights to enhance customer experiences.
See More
REACH YOUR PERSONAL GOAL
Book 1-1 Coaching Session
STAY IN TOUCH WITH ME
Subscribe to my Newsletter
Stay up-to-date with the latest insights, empowering tips, and exclusive offers. Join my community for a journey of personal growth and success!
Testimonials
Read what my clients and collegues have to say about my work
Symone Bernard
Academy Achievers - Virtual Center Manager
" Paulette Watson is a trailblazer and a role model for women in tech. Her technical skills are top-notch, and she possesses an innate ability to address complex problems with grace and precision. Beyond her professional achievements, Paulette is a kind and empathetic individual. She fosters a collaborative and inclusive atmosphere wherever she goes, ensuring that everyones voices are heard. Her ability to bring people together and build a supportive environment is truly remarkable "
Dane Pedro
Presiding Justice - Ministry of Justice UK
" Working with Paulette has been for me one of the most positive experiences I've experienced to date. Her professionalism is second to none, and she always adopts a positive and pragmatic approach to any task that is set before her. She truly operates with a spirit of excellence and I am glad to be able to say that I have benefitted both personally and professionally from her knowledge, experience, challenge and 'outside the box' thinking. "
Thalia Brown
Talent Attraction & DEI Strategist | ForbesBLK Member | Innovative Inclusive Thought Leader
" Paulette is a true distruptor and change agent in so many facets of diversity, equity and inclusion. Although. It has only been a month I have learned so much from her. For a long time I was afraid to be authentic and step into a leadership role. Paulette is a once in a lifetime thought leader who is opening doors for Black women for generations to come. I love seeing all the work she is doing to address and continue to create pathways for Black Women in Tech. "
Maureen Gordon
Director of the Hope Tree - M.E.D Masters Cambridge | Counselling Therapist
" Paulette Watson is the consummate professional a gifted entrepreneur in her field as a global disrupter in the tech world. Paulette has also used her skills in coaching in offering advice to support our project the Hope Tree in Ashford Kent, which is an organisation that works with Children and their families to support their emotional wellbeing and family life in general. Her advice and support were instrumental in helping the Hope Tree to secure funding for our project and writing a reference to support our application. This funding enabled us to provide vital resources for our families. "
Mercier Barlett
Head of Subcontract Management - TTS & FLX
" I have had the great pleasure and fortune to meet Paulette Watson the Solaris executive leadership programme. It has been Inspirational knowing Paulette for such a short time and also very fortuitous as I required information regarding data transformation and automation and the information and guidance Paulette provided was excellent. I just want to thank her for her time and effort. She has opened my eyes to world not clearly understood. "
Yemi Paul
Senior Manager, Global Product Governance, Global Trade & Receivables Finance at HSBC
" Paulette is a great role model and energiser. I shared my aspiration to set up a diversity network and she encouraged me to believe in myself and also to believe that I could achieve my ambition. Paulette provided me with further support when I was working on a proposal to submit my idea to an emerging leader's competition. Paulette gave me crucial and constructive feedback, which helped to strengthen my proposal. Paulette was also my biggest cheerleader when I shared the good news about receiving recognition from the competition judges for my idea. I really appreciate Paulette's support, encouragement and cheerleading. "
Daval Gregory
Fullstack Web Developer
" Working with Paulette is an absolute pleasure. Her expertise and dedication shine through in every project, making her an invaluable asset to any team. "